About Rupali Instruments Corporation (Rico)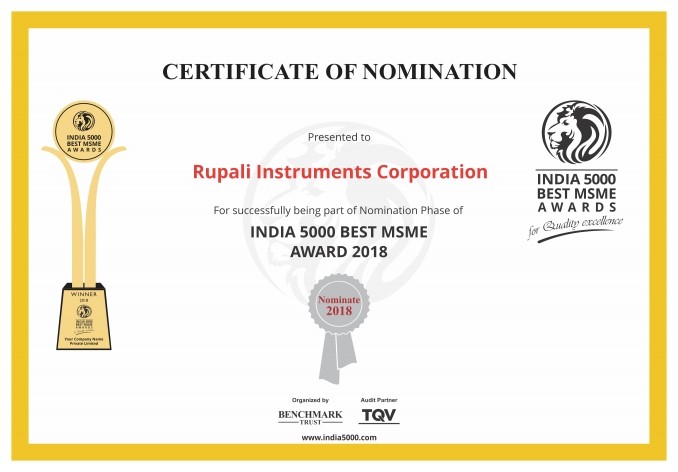 Rupali Instruments Corporation-RICO (Ambala Cantt, INDIA) was found in 1980 in the city of scientific instrument AMBALA by Sh. Roop Kishore Sharma, who was a master Man in making Scientific Instruments.
"We are the osmometer people,
30 years of success: our company has matured! "
The company begins with Manufacturer & Exporter with of products.Today Rupali instrument is diverse customer base " one stop shop" in India and Overseas.The mainly products include  :  All Types of Microscopes as Student Microscopes, Pathological Microscopes, Stereoscopic Microscopes, Metallurgical Microscopes, Tool Maker's Microscopes, Profile Projectors, Overhead Projector, Slide Projectors, Microtome, Vernier Microscopes, Spectrometer, Polarimeter & a number of pharmacology Instruments. Moreover  and other Scientific  instruments including Human Anotomy Models, Skeltons, Laboratory Glassware, Lab Plastiware, Lab Analytical Instruments, Pharmacy Lab Instruments.Microtomes, Visual aids products Physics, chemisty &  Biology Equipments, Astronomical Telescope  and all types of scientific & Educational instruments.
Our Instruments are fabricated from selected raw material by skilled workers and engineers. Their thorough check up and strict quality control make 'RICO' instruments the best. All the instruments manufactured by us under the trade mark 'RICO' stand 1 years warranty against manufacturing defects with free after sales service.
Since its existence, 'RICO' has created a wide Range of dealers network all over The World. RICO is manufacturing  Scientific Instruments for leading suppliers in India and All Nations.
The success of the organization is a result of a number of factors including.
A comprehensive and diverse product range.
Competitive and flexible pricing policy offering the best value for customers.
Substantial experience obtained through bread and dynamic customer base.
Large and sophisticated warehouses and distribution capabilities.
An experienced and committed staff and management team.
Today RUPALI  Instruments  is one of the most well known organisations providing excellent services from last 30 years. Our products are ranked among the best in domestic as well as international market. We believe in 'Customer Satisfaction' and we endure to fullfill the same.